The Complete List of Playgrounds, Parks, and Beaches for Fairfield County and Southwest Connecticut

Just in time for the start of warmer weather, longer days, and fun-filled weekends is our big list of playgrounds, parks, and beaches in Fairfield County!
All are local and relatively cheap (if not free), besides small fees for parking or beach passes.
Locations are sorted by their offerings and then by town. Town links apply to all of those below them, unless other links are provided. Please let us know if we missed any!
Fairfield County Playgrounds
Bennett Park
Berry School
Johnson School
Meckauer Park
Rockwell School

Bridgeport
Beardsley Park
Veterans' Memorial Park
Connecticut's Beardsley Zoo 
Seaside Park Beach
Brookfield
Hatters Park
Highland Playground and Spray-Park
Lake Kenosia Park
Rogers Park
Rowan Street Playground
Tom West Park
Candlewood Town Park
Darien
Fairfield
Burr Elementary School
Dover Park
Dwight Elementary School
Gould Manor Park
Grasmere Eldercare Center
Highwood Park
Holland Hill Elementary School
Jennings Elementary School
Lake Mohegan
Lincoln Park
McKinley Elementary School
Melville Park
Mill Hill Elementary School
North Stratfield Elementary School
Oldfield Senior Center
Osborn Hill Elementary School
Owen Fish Park
Penfield Complex
Pine Creek Avenue Park
Riverfield Elementary School
Rugby Park
Sgt. Murphy Park
Sherman Elementary School
Stratfield Elementary School
Tunxis Hill Park
Veres Street Park
Veterans Park
Sandcastle Park Playground
Bruce Park
Byram Beach/Pool and Rosenwald Park
Island Beach 
Roger Sherman Baldwin Park 
Monroe
Wolfe Park and Great Hollow Lake Beach
New Canaan
Ed Dixon Memorial Park 
Kiwanis Park
Mead Memorial Park
New Canaan Nature Center
Norwalk
Calf Pasture Beach 
Cranbury Park 
Devon's Place at Mathews Park
Old Greenwich
Redding
Ridgefield
Shelton
Cove Island Park
Cummings Park
Scalzi Park
Bartlett Arboretum
Mianus River Preserve
Twin Meadows Boundless Playground
Long Beach
Lordship Beach
Roosevelt Forest Park
Short Beach Park
Indian Ledge Park
Island Brook Park
Tashua Recreation Area
Full Circle Playground
Westport
Compo Beach Playground 
Parks Without Playgrounds
Bergstrom Park
Crowe Field
Mitchell Park
Overlook Park
Bridgeport
Elton Rogers Woodland Park
Glenwood Park
St. Mary's By-the-Sea
Arthur Harris Linear Park
Brookfied Bandstand
Cadigan Park
Domain Pond
Grays Bridge Field
Gursky Open Space
Lillinonah Woods
Old Bridge Sanctuary
|Whalen Pond
Williams Park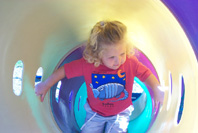 Danbury
Bear Bountain Park
Elmwood Park
Joseph Sauer Memorial Park
Kennedy Park
Old Quarry Nature Center
Richter Park
Stephen A. Kaplanis Field
Still River Greenway
Tarrywile Park
Darien
Frate Park
Selleck's Woods Park
Stony Brook Park
Tilley Pond Park
Town Hall & Holahan Fields
Weed Beach Park
Woodland Park
Fairfield
Connecticut Audubon Society Birdcraft Museum
CT Audubon Society Nature Center
Babcock Preserve
Greenwich Point Park
Monroe
Bristow Bird Sanctuary
Irwin Park
Mill Pond Park
Waveny Park
Shelton
Indian Well State Park
Nike Site Park
Shelton Lakes
South Bank Park
Sunnyside Park
Stratford
Boothe Memorial Park and Museum
Far Mill River Park
James Farm Road Open Space
Longbrook Park
Wooster Pond
Weston
Devil's Den Preserve
Katherine Ordway Preserve
Westport
Burying Hill Beach
Nature Center for Environmental Activities
Sherwood Island State Park
Wilton
Silvermine Park
Weir Farm National Historic Site
---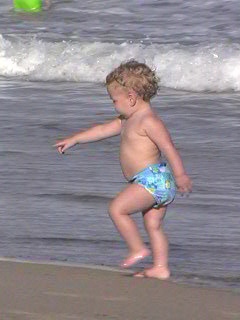 Beaches
Captain's Cove
Seaside Park Beach
Darien
Byram Beach
Great Captains Island
Greenwich Point
Island Beach
Jennings Beach
Lake Mohegan
Penfield Beach
Sasco Beach (residents only)
South Pine Creek Beach
Southport Beach
Norwalk
Calf Pasture Beach
Community Beach
Daskam Lane Park
Grassy Island
Harborview / T.J. Marina
Maritime Aquarium
Mill Pond Park
Oyster Shell at Heritage Park
Public Boat Slips at VMP
Sammis Street Bridge
Shea / Ram Island
Sheffield Island Lighthouse
Sono Harbor Associates
The Plains Island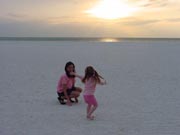 Shelton
Indian Well State Park
South Bank
Sunnyside Boat Ramp
Stamford
Conair
Cove Island Park
Cummings Park
Czescik Park
Gus Edson Park
Harbor House
Kosciusko Park
Stamford Harbor Office Park
Village at Stamford Landing
West Beach
Birdseye Street Boat Launch
Bond's Dock
Canal Beach
Great Meadows Salt Marsh
Long Beach
Russian Beach
Seawall Overlook
Short Beach Park
Rowayton
Bayley Beach (residents only)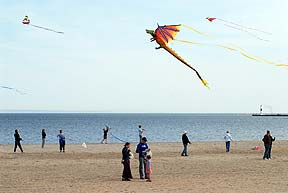 Beachside Avenue Wetlands
Canal Road
Cockenoe Island
Driftway Water View
Gorham Island
Grace Salmon Park
Jeanette Egan Park
Levitt Pavilion / Westport River Walk
Longshore Park and Country Club
Parker Harding Plaza
Pasacreta Park
Riverside Town Park
Saugatuck River State Boat Launch
Sherwood Mill Pond Walkway
Village Square
Burying Hill Beach
Compo Beach and Marina
Old Mill Beach
Sherwood Island State Park
---
© 2012, KidsOutAndAbout.com