Fantastic Ice Cream Shops in and Around Fairfield County, CT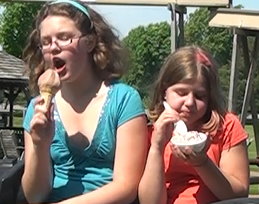 Connecticut is justifiably famous for its homemade ice cream, and Fairfield County has the lions share of places to experience unique, delicious treats.
Below is an annotated list of places for you and your kids to enjoy, including, we bet, some of your favorites and some new places to try.
Be forewarned: Several of these places do not take credit cards, so bring cash.
---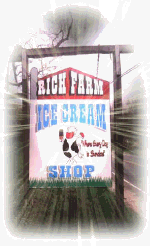 Rich Farm Ice Cream Shop
691 Oxford Road (Route 67)
Oxford, CT
203-881-1040
Rich Ice Cream Shop makes its own ice cream. They were voted #1 ice cream in Connecticut from Connecticut Magazine Best of Connecticut. They pledge to make the very best ice cream, using only the freshest cream with absolutely no artificial growth hormones. Use their web site to check out the flavors before you arrive.
---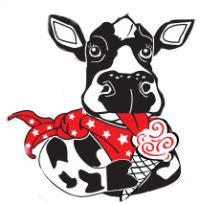 Wells Hollow Creamery
656 Bridgeport Avenue
Shelton, CT 06484
203-926-0101
A 5th-generation farm located in Shelton, Connecticut, offering more than 50 flavors of ice cream. Come by to enjoy your favorite cup, cone or sundae, purchase an ice cream cake (new!) and enjoy the farm animals. Check out their 50 flavors online at their web site.
---
Il Bacio Ice Cream
30 Germantown Road
Danbury, CT
(203) 794-1184
Ice cream is hand-made right in the store; some of the custom flavors take over 3 hours to create! They feature 30 flavors of ice cream at any given time plus about 15 Italian ices. No credit cards are accepted. Here is an article about them in the New York Times.
---
Ferris Acres Creamery
144 Sugar Street
Newtown, CT 06470
(203) 426-8803
Freshly made ice cream. venue where our customers can enjoy a view that includes farm animals, pastures and fields, and pragmatic farm machinery operation while tasting made-on-the-farm frozen desserts.
---
Stony Hill Ice Cream and Bakery
23 Stony Hill Road
Bethel, CT 06801
203-744-2020
This Italian-American bakery is a family run, father-daughter partnership that began in the fall of 2008. They make their own ice cream and baked goods there in Danbury. Special to this business is their wide variety of toppings to which they are constantly being adding--think seasonally shaped gummies and a wide selection chopped candy bars.
---
Dr. Mike's Ice Cream Shop
158 Greenwood Ave., Bethel, CT
444 Main Street, Monroe, CT
Dr. Mike's, around for over 25 years, has been called "the richest ice cream on earth." It has fewer flavors on hand at any given time than some of the other shops, but those flavors are memorable. Their exclusive famous flavor is "Chocolate lace and cream," which uses a hard candy made in webbed sheets. Dr. Mike's is also served at Marge's, 400 E. Main St., Stratford.
---
The Ice Cream Shoppe
59 Bridgeport Ave
Shelton, CT
203-924-2615
Open year round. The Ice Cream Shoppe offers free tours to groups of kids to learn how ice cream is made.
---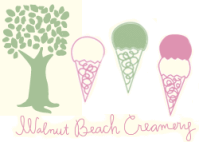 Walnut Beach Creamery
17 Broadway #19
Milford, CT 06460
203-878-7738
Milford's only handcrafted gourmet ice creams. The Walnut Beach Creamery opened in 2007 in the old Walnut Beach Post Office. They make every batch of ice cream by hand with a single batch freezer, using the best and freshest ingredients they can find, always changing flavors. They are one block from the beach.
---
Sunny Daes
Five locations: 2505 Black Rock Turnpike, Fairfield, CT 06825 809 Post Road, Fairfield, CT 06825 900 White Plains Road, Trumbull, CT 06611 633 Shippan Avenue, Stamford, CT 06902 30 Riverside Avenue, Westport,CT 06880
Sunny Daes makes their own ice cream in all of their five stores.
---
Sprinkles Homemade Ice Cream
28 State Route 39
New Fairfield, CT
06812-4029
(203) 746-1484
Sprinkles' ice cream is made in the store. They offer birthday parties as well! Be sure to "like" them on Facebook! Contact them at sprinkleshomemadeicecream@yahoo.com for info about their party packages.
---
---