Address:
South Kent
,
CT
,
06785
Phone:
860-927-3539 ext.201
41° 40' 40.3824" N, 73° 28' 29.316" W
Business/organization type:
What our organization offers:
Ages for which our activities are most appropriate:
An all boys boarding school for grades 9-12. South Kent School offers an innovative, project-based program with an emphasis on applied technology, sustainability, environmental studies & experiential learning.
We develop young men who can evolve and adapt, be globally competitive and prepared to meet the challenges posed by a changing natural environment. The time at South Kent prepares our students for success at each point in their lives. One such point, a mere four years after graduation, is the start of their careers.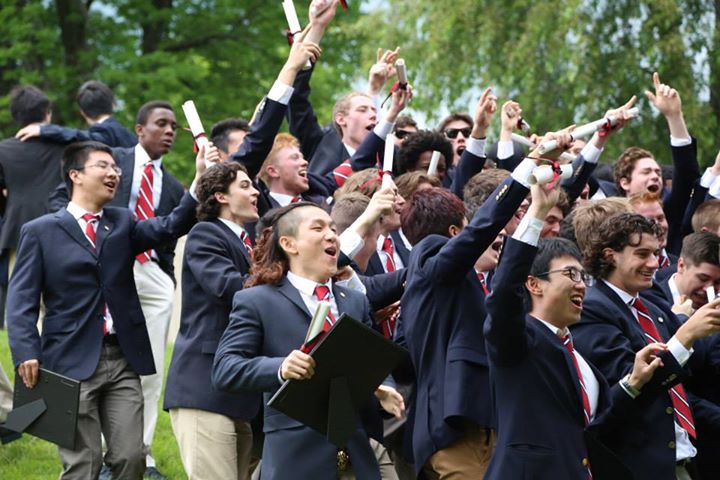 Employers want leaders with broad skills who can think for themselves and solve problems in whatever form they take. Thus, a school entrusted with preparing tomorrow's global leaders must offer more than a rigorous academic program. Leadership in the evolving global economy requires the ability to recognize and adapt to change, the flexibility to adopt new technologies, insight into relationships with other people and cultures, creative problem solving within environmental constraints, and a sound mind and body.  We hone these characteristics through a process that students can rely on to succeed at every stage of life.
We call this process the Hero's Journey.
Three principles define the School: simplicity of life, self-reliance, and directness of purpose.
SKS is located 45 miles west of Hartford, Connecticut, and 90 miles northeast of New York City.
Mission Statement
South Kent School is an independent, college-preparatory school for boys. Since its founding, South Kent has maintained ties with the Episcopal Church. Three principles define the School: simplicity of life, self-reliance, and directness of purpose.
We offer, by living simply, an uncluttered environment for lively and rigorous learning.
We encourage our students to become self-reliant in order to develop competence and self-esteem.
We value directness of purpose: we want each student to welcome the challenge to focus his energies, to set goals, and to work to meet them.
South Kent School fosters these principles in a community, small in numbers, that provides a safe and supportive family structure. We embrace diversity and cherish honesty, courtesy, and compassion. In this energizing atmosphere, we provide leadership opportunities that develop a student's sense of responsibility and service. We nurture in our students, regardless of belief or religious affiliation, a thoughtful engagement with spirituality.
Academic, Creative Writing, Language, History, Science, Technology/Computers, Mathematics, Foreign Language, Arts: Performance, Arts: Visual, Exercise & Health, Sports
Organization learning resources